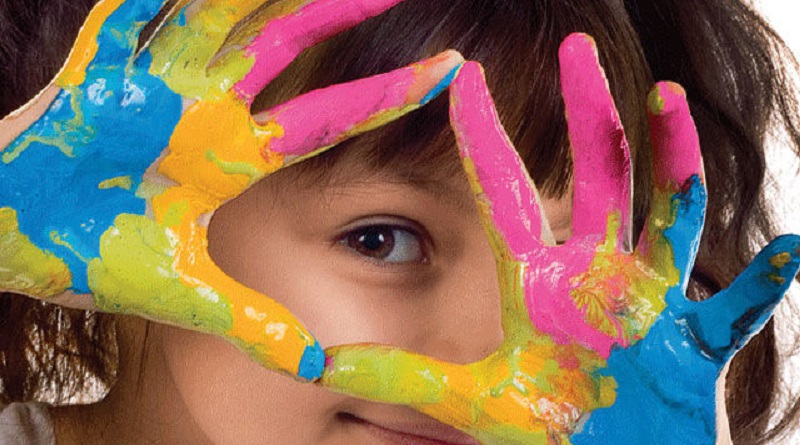 Holi, which marks the onset of the spring season, is a festival full of sweet memories, the sky full of colour works, mouth full of sweets and house full of colours. But, unfortunately, while basking in the joy of colours, the most important issue we neglect is how to play a Safe Holi. Do you know that artificial Holi colours that we generally use during our Holi bash can be as dangerous as crackers on Diwali night to both us and the environment?
According to the researchers, Joy Joseph Gardener from the University of Rajasthan and Deepanjal Lal from the Jaipur National University, artificial colours used in Holi are high structured polymers and it is impossible to decompose them biologically. Joseph and Deepanjal have done deep research on the Holi colours and their effect on soil and water.
The report says that these colours are made of harmful chemicals such as acids, glass powder, mica and are not easily degradable. These colours can ill-treat your skin causing itching, eczema and dermatitis. The researchers claim that people having dry skin are more vulnerable to these chemicals found in Holi colours, as the skin allows the chemicals to penetrate easily.
Harmful Effects of Holi Colours We Use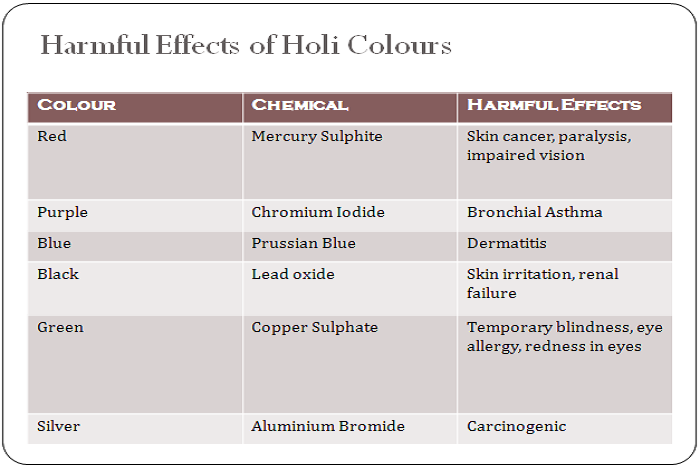 To help you have a safe Holi and enjoy this beautiful festival of colours without any hitches, we have listed various ways to keep you and your Holi under the safe zone.
Tips For a Safe Holi
Make sure that you wear full-sleeve shirts, trousers or leggings for the day to save your sensitive body parts from getting exposed to harsh chemicals present in the colour.
Applying oil a night before Holi is an old remedy which has been in use since ages. You can use mustard oil, olive oil or coconut oil for your body. Apply the oil all over your body on the night before Holi and again in the morning before hitting the ground with colours.
If your hair scalp is sensitive you can use lemon as your saviour. Give your scalp a gentle massage with lemon drops. Lemon will protect your skin from harmful chemicals present in the colours by forming a protective layer.
Go to the bathroom only once, later in the day, after your Holi bash is completely over. Washing your face or hair frequently will ruin your skin or may lead to an excess of hair fall.
Play your Holi safe by choosing natural herbal colours made from henna, marigold flowers, turmeric, tea leaves etc., rather than going for synthetic colours made from chemicals. Your skin and hair will be saying a big "Thank You" to you for showing the slightest of concern. If buying herbal colours is not possible, then make sure that you buy better quality colours from a reputed vendor.
If you want to protect your nails from getting damaged, apply a thick layer of nail paint both on fingers and toes.
If you want to get rid of unwanted colours from your body, make a paste of besan, curd and turmeric and it all over your body. Leave it for some time and then wash it off. The paste will help remove stubborn colours easily.
Protect your eyes from getting exposed to harmful colours by wearing goggles. Apart from giving your eyes a protective layer, it will also give a glam look to your personality. If you are a contact lens user, avoid wearing it while playing Holi.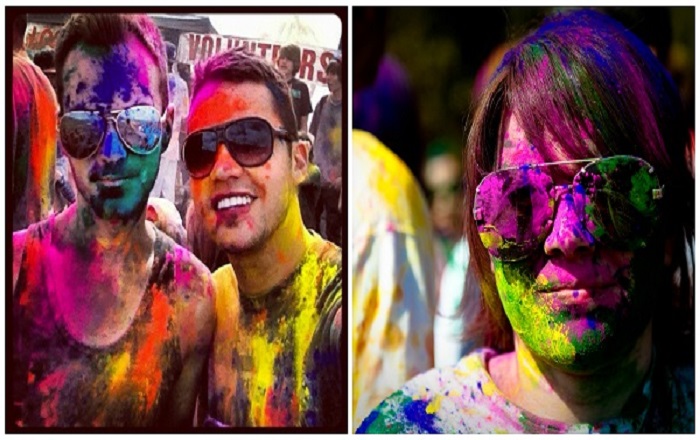 Do not use removers, strong soaps, kerosene etc. to remove colours from your body which may cause skin irritation and damage. Instead, use a mild moisturising soap and lukewarm water.
Your safety is in your own hands. Don't ever think of driving if you are high on Bhaang or alcohol. Stay away from jewellery, bracelets, bangles or any such thing which can hurt you while playing Holi.
We are confident that you are surely going to incorporate these tips to make your Holi safe and bright.
If you have any tips which you want to share with other readers, drop them in the comment box below and help ensure a safe Holi for others too. Cheers.
HAPPY HOLI 🙂