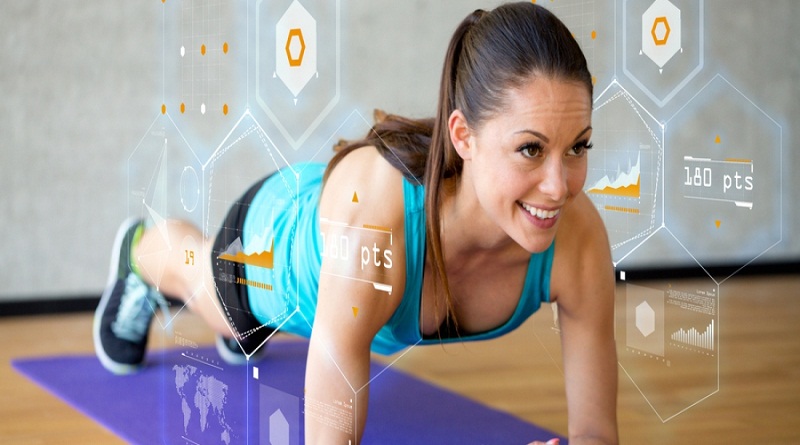 Google stated 2014 as the year of the fitness apps, showing that health and fitness apps were the fastest growing app category. Our online world would be nothing without the apps we have today. Scaling over a wide array of topics from fitness, travel, banking, social networking, these apps are the arteries that connect our real world to the virtual world. The mHealth App Developer Economics' report showed that the global health and fitness apps market is more than $4 billion at the moment.
How it all started?
Mobile apps became popular in 2007 when Apple launched the first iPhone. Then came the launch of the Appstore in 2008. 2011 marked the year when app usage was more than web usage. Since SMS was introduced in 1990, apps have only been growing and adapting to bring the world at our fingertips.
There are over 100,000 apps dedicated to mobile health available for Android and iOS. There are a lot of apps and it's quite tedious to find out which ones to go for. Well, here is a rundown of the top 10 health and fitness apps for a fitter and better you. All apps can be downloaded for iOS and Android.
Top 10 Health and Fitness Apps
1.  Nike+Training Club
Having personally used this app, it's got the right settings for you to get started with. It offers over 100 workouts by their master trainers that are no longer than 30-40 minutes. It has special features which allow you to build your own crew and choose the workout level you are comfortable with. Each workout has step-by-step instructions on how to be carried out; you can customize your drills, share your workout and follow their NTC feed.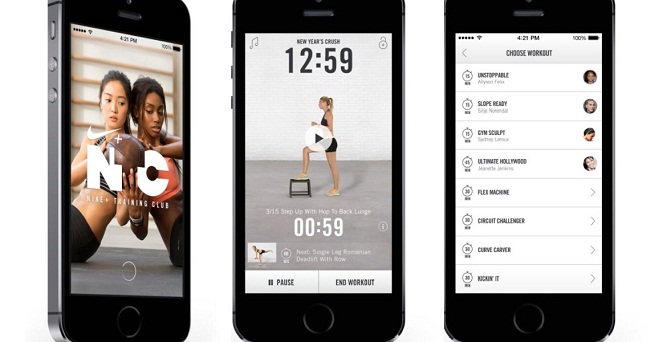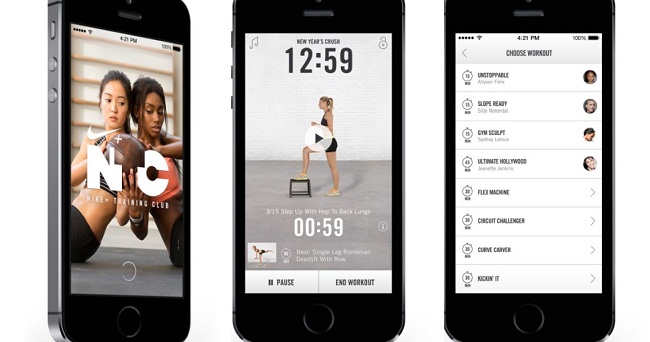 Rating – 4.3
Requires – Android 4.3.0 and up; iOS
2. Strava Running and Cycling GPS
If you are a serious runner or cyclist then this app is your best bet. It allows you to track your activity, keep a training log, discover new routes, share performance and compete with other members of the community. It works with all the GPS running watches, cycling computers, and activity trackers. It has premium features for the athlete inside you, available through in-app purchasing. Since Strava is GPS dependent, if GPS does not work properly, the app will not give proper recordings. It is compatible with Fitbit, Microsoft Band, and more.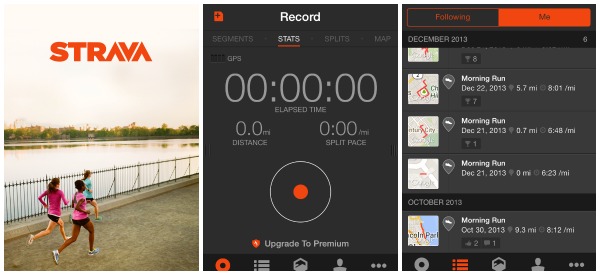 Rating – 4.5
Requires – Android 4.0 and up; iOS
3. Daily Yoga
It's your very own, personal yoga trainer and is completely free. With over 50 instructional videos and 500 poses, it also has live voice guide and soothing music. It was voted the best yoga app in 2015 by Healthline. It has 8 yoga plans for beginners, which varies from 5 to 45 minutes of 3 different workout intensities. It offers various program lists from yoga for the abs, neck, hips et cetera.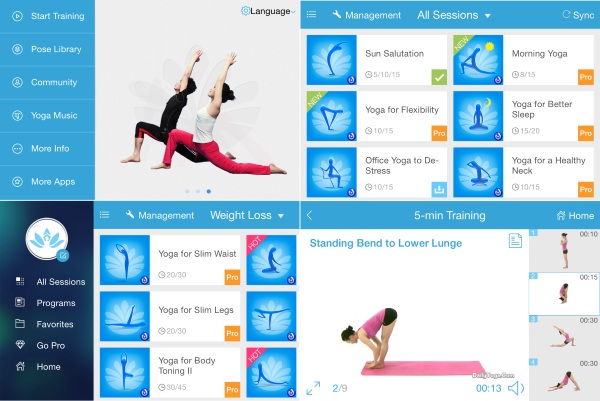 Rating – 4.2
Requires – Android 3.0 and up; iOS
4. MySugr Diabetes Logbook
It is the most popular diabetes logbook app in six countries. It is optimized for type 1 and type 2 diabetes. It's the Sherlock Holmes of diabetes that can track blood sugar, basal shots, food, carbs, meals, and HbA1c. It has additional report formats like PDF and Excel. It possesses web importer and analysis along with unlimited blood glucose scanning, insightful data analysis and even exciting challenges for personal therapy goals. It also offers in-App purchases.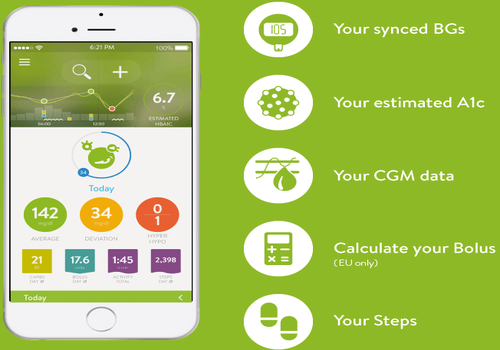 Rating – 4.6
Requires – Android 4.1 and up; iOS
5. Fitbit
This app has a purpose for every part of your day. It does everything from tracking one's weight to helping one achieve their weight goal. It tracks your water and calorie intake with its Food Log. It tracks exercise, allows sharing of exercises and maintains the routine via the Exercise Calendar. One can build a community where one can share and compete with friends and family. From one's daily water intake, previous workout statistics, Fitbit even tracks your sleep pattern. It's the go-to app to eat better, manage weight, sleep better, and get active.
Rating – 4.0
Requires – Suitable for Android, iOS, and Windows phone.
6. Calorie Counter
Calorie Counter by MyFitnessPal– your very own dietician and calorie police. This app has a huge database of 6,000,000 food items. It creates a personalized diet and exercise program based on your information. It allows you to connect with over 50 apps including Fitbit, Strava, Garmin, JawboneUp et cetera. It has a barcode scanner that allows you to track your food. You can also track from over 350 exercises and strength training. It tracks your nutrient intake to your exercise regime with diet profile, recipe calculator, progress reports. You can share your reports with yours friends and family.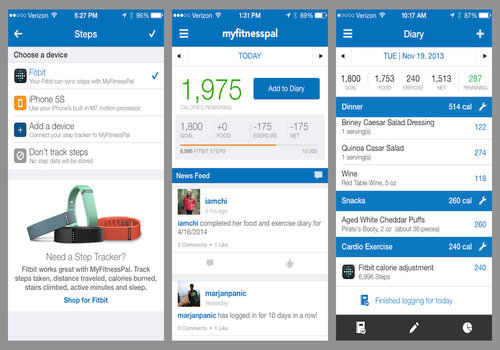 Rating – 4.6
Requires – Android, iOS, and Windows Phone.
7. 1mg
You can easily save on medicine and lab tests with this app. It was rated one of the best "Made in India" apps by Apple in 2014. It is also the top-rated app in the medical category for Android and iOS. It gives you information on medicines and their cheaper substitutes. It also provides health tips by expert doctors, shows side effects of medicines with 10,000+ medicines listed! It allows one to order medicines online with a 15% discount (available in Noida, Delhi, Ghaziabad, and Faridabad) and book lab tests with 30% discount. You can find doctors from all specialties and book appointments (in Delhi, Mumbai, Chennai, and Bangalore), get reviews, consultation fees, clinic addresses among other features.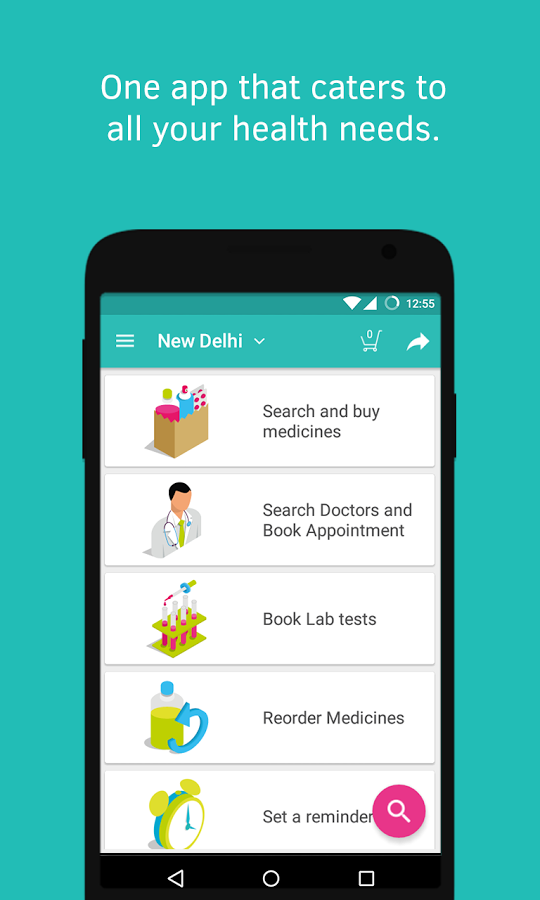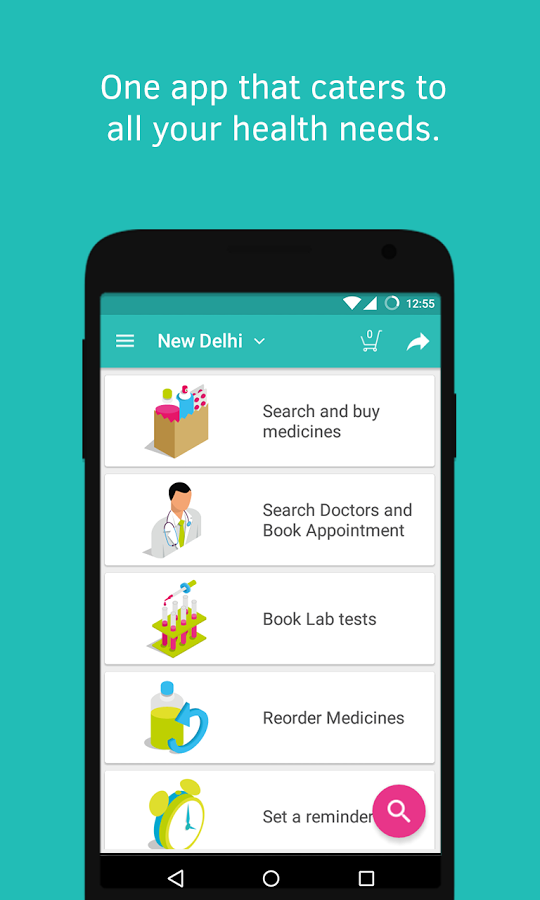 Rating – 4.2
Requires – Android 4.1 and up; iOS
Download – Android / iOS
8. Argus Heath and Calorie Counter
Don't you just love it when an app does everything for you? This app measures calorie intake and is equipped with a bar code scanner, offers personalized weight loss plans, sleep tracker, 24*7 pedometer without eating up excessive battery. It includes a multi-activity GPS tracker and intense fat burning exercises from yoga to Pilates. It also offers a global community to share and communicate with other like-minded people.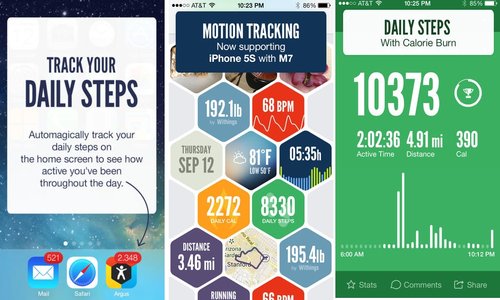 Rating – 4.0
Requires – Android 4.0.3 and up; iOS
9. Fitocracy
Fitocracy helps you yield the fitness sword to slay the dragon of laziness. It uses social networking and quests to bring out the 'fitocratic' in you. You can track workouts, log them to earn points, share your achievements and take up new challenges. Workouts are always synced between the web and Android app by signing up at their website. You can also choose to automatically post your progress on Facebook and Twitter. It offers an array of weight training, exercises, bodybuilding, a gym logger and every other fitness mantra out there.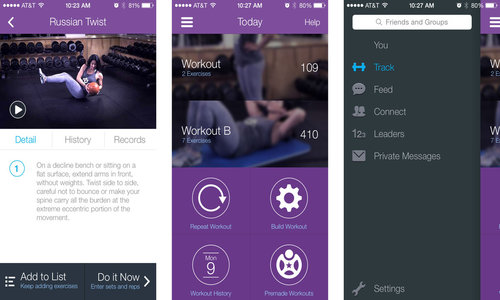 Rating – 4.0
Requires – Android 2.3.3 and up; iOS
Download – iOS
10. Sworkit
Sworkit offers personalized workout videos by personal trainers from strength, cardio, yoga, and stretching. It stands for "Simply Work It"; it combines interval training with randomized exercises. It has over 13 million users and over 200 exercises and even includes a special version for kids. Workouts range from 5 minutes to 60 minutes. Other apps limit workouts till you upgrade it. Sworkit allows access to all its free workouts and then one can upgrade to Sworkit Premium. You can create your own custom workout or download the 'Sworkouts' for low- impact, full body or targeting specific areas. It can sync with Fitbit, JawboneUp, GoogleFit, Garmin and many others. It does not have a social networking community to share achievements with.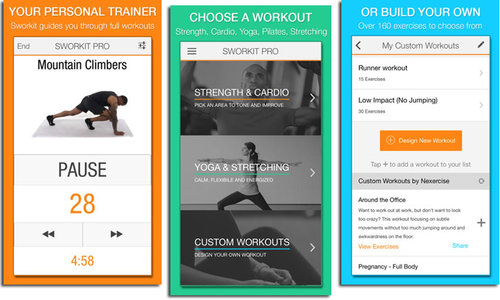 Rating – 4.6
Requires – Android 4.0 and up; iOS
There you have it, 10 of the front runners for health and fitness apps of 2016. These fitness apps will get you off your couch and push you for working out. All these fitness apps seem to be equipped with similar features, but it does boil down to user preference and functionality.
It's the revolution of the fitness apps and you better join it to get fit with just the click of your finger.