Do you want to tone your legs in quick time?
Well, the best solution is using ankle weights in your daily workouts. Ankle weight is a great way to improve the outcome of your exercises and tone your legs quickly.
The extra weight is the perfect fitness technique to add difficulty to your workout and push you to go the extra mile to improve the condition and build muscle strength.
5 Best Ankle Weights
In case you are confused about choosing the best ankle weights, in this article, I have reviewed the top five ankle weights available online at the best price. They offer a wide range of benefits without being too risky or dangerous to use. Let's have a look.
1) Reebok's Ankle Weights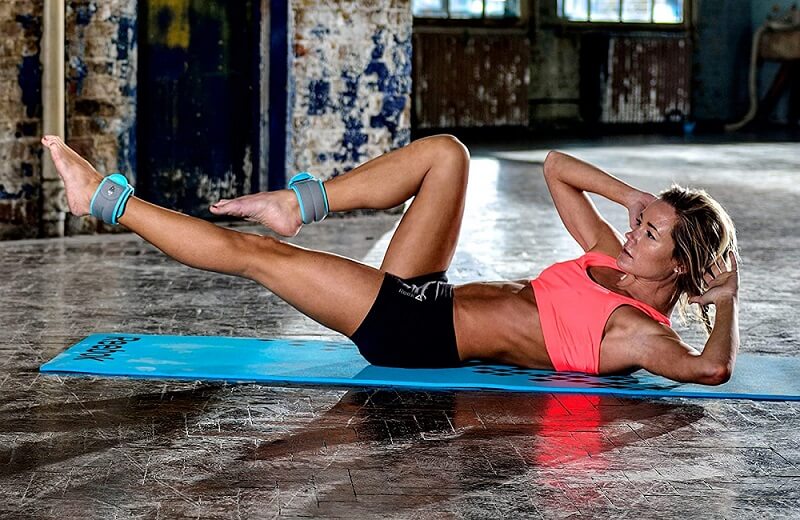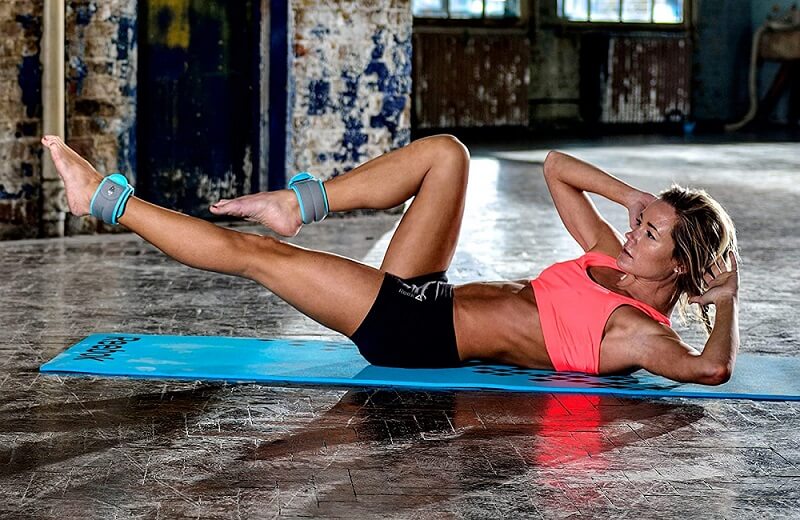 The Reebok's ankle weights are effective at increasing calorie burn and enhancing muscle tone. It gives extra resistance to your regular workout. A good option if you want to increase the level of your bodyweight exercises.
Reebook's ankle weights are made of soft neoprene material that make it comfortable to wear around your ankle. It comes with the hook and loop closure to make it easily adjustable and if used regularly, it firmly tones your leg muscles and burns additional calories.
The product is versatile and is adjustable from 17 to 27 cm in diameter. It is available in three different weights- 0.5kg, 1kg, and 1.5kg. Choose the one that will help you the most.
It is beneficial during intensive yoga, pilates, or any other type of workout. It is also suitable for training the hips and buttocks.
Key highlights:
Available in grey and blue color
Adjustable circumference between 17 cm to 27 cm
Soft outer material which reduces maximises comfort and reduces irritation
Adjustable hook and loop closure
Comes with strong velcro fastening to provide a secure and adjustable fit
Weight – 4.41 pounds
Beneficial during intensive training
2) Gymenist Pair of Ankle Weights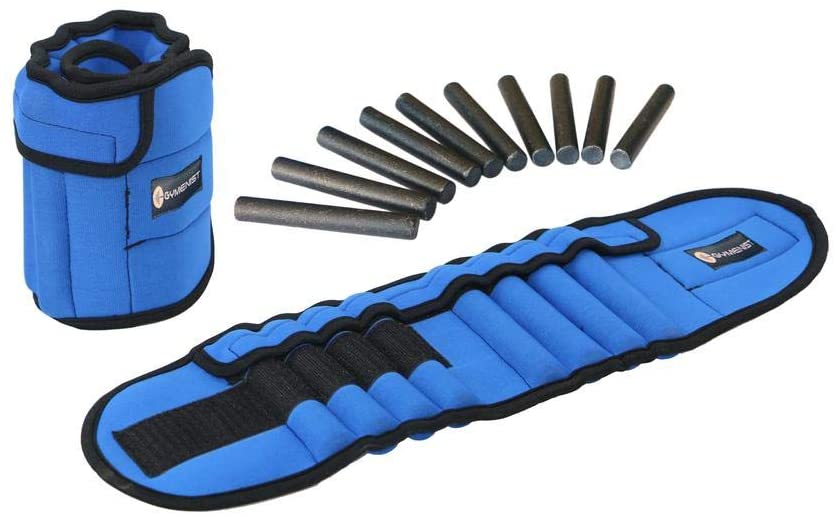 Gymenist Pair of Ankle Weights are ideal for developing leg muscles and ensuring a good fit. It can be used in a variety of exercises and by anyone from beginners to athletes. The use of these weights in a workout increases strength, endurance, flexibility.
One incomparable feature of this product is that you can wear it while going out at the workplace, shopping, or market. By doing this, you are simultaneously doing workout. It claims to be safe and doesn't cause any injuries.
The material is of high quality, non toxic and ideal for running, exercising, hiking, etc.
It uses high-quality material that makes the workout more comfortable and enjoyable. It is easy to adjust the tightness of the weights on your legs for workouts. It's an excellent choice for those who want to develop their calf, ankles, and thigh.
Key highlights:
Easy to adjust
Flexibility in choosing and adjusting weights
Each wrap has 10 slots for the metal sticks
Includes 2 x Ankle Wraps & 20 x 0.55-LB metal sticks
Available in blue color
Recommended Read: Best Ankle Weight Exercises For Toned Body
3) Fitnessery Ankle Weights for Women and Men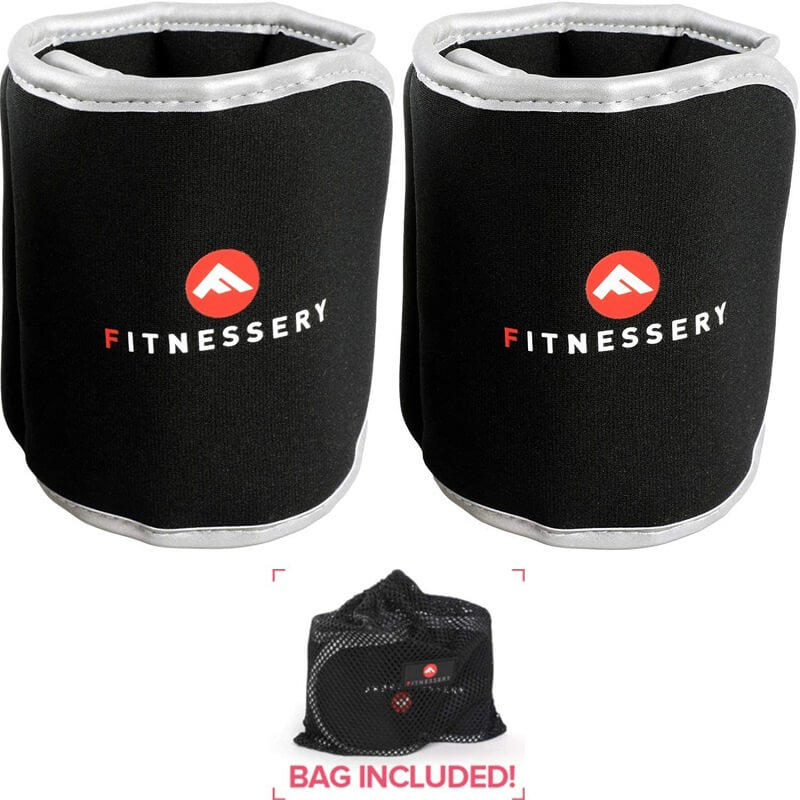 Fitnessery Ankle Weights are soft, stable, and comfortable. When exercising with these weights, the body receives a more load than usual. It increases the intensity of your exercise and burns calories more actively.
Fitnessery Ankle Weights have a comfortable and secure fastener because of its velcro straps that allow you to adjust their size and makes it easy to put them on both ankles and wrists. Weights are engineered with reinforced double stiching technology with silver reflective trim for evening outdoor workouts
As it has soft material, using it doesn't cause any discomfort to your skin. These Weights are an excellent option to put extra stress on your muscles when you run, bar workout, or other athletic activity. It's useful for those who are focusing specifically on cardio training, aerobics, martial arts, and cross-training.
Bonuses
Here are a few bonuses that you get when you buy Fitnessery Anke Weights:
Mesh storage bag (Value – $5)
E-book – 100 Ankle Weight Exercises for a Toned Body (Value – $25)
Lifetime full refund/replacement guarantee
Key highlights:
Can be used as wrist weight and ankle weight

Made with anti-chafing Neoprene fabric material
Adjustable Velcro closure
Extra-long leg weights with strap to ensure they doesn't get loose during running or weight training
Weights are divided into 8 perfect parts for 360 degrees equal weight distribution around ankles or wrists
4) Nordic Lifting Ankle/Wrist Weights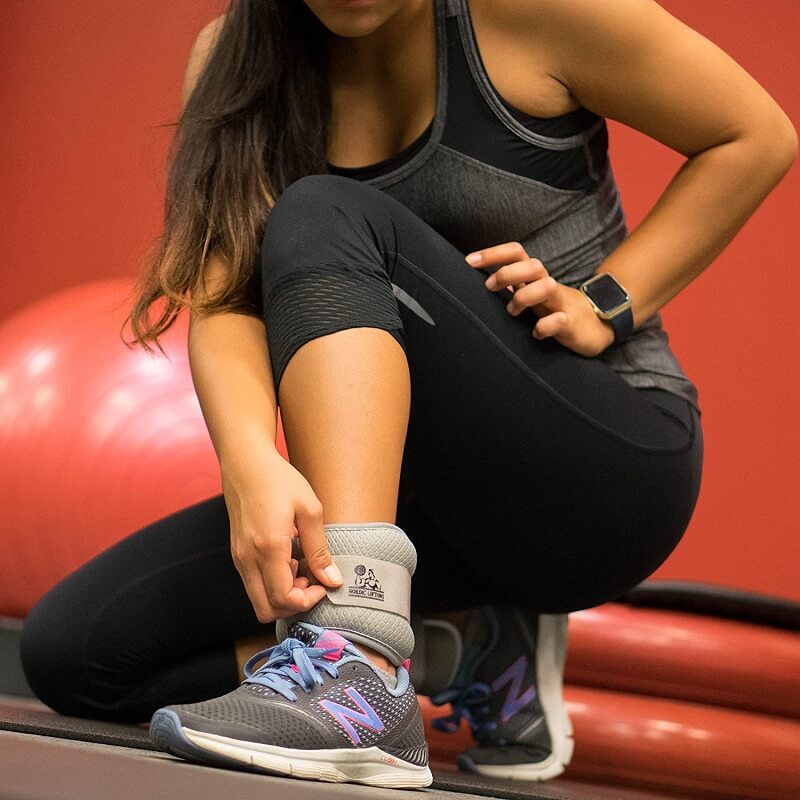 Nordic Lifting Ankle/Wrist Weights is a perfect choice for aerobic training. Its design can provide you a better experience and full comfort. It comes with different weight options, and you can select from one, two, three, or five pounds of weight.
It is beneficial if you are doing resistance training. It enhances your muscle mass by burning extra calories.
It doesn't matter if you are a beginner, intermediate, or advance; these ankle/wrist weights will improve your performance during workouts. It is easy to use during core body strength building. Use these weights regularly to provide consistent muscle development. It is a must-have item during cardio exercises like walking, running, or jogging.
Key highlights:
Available on amazon.com between $29.95 – $39.95
Available in sleek grey color
Perfect for any kinds of exercise
Comfortable for both men and women
One Year Manufacturer's Warranty
5) BalanceFrom GoFit Fully Adjustable Ankle Wrist Arm Leg Weights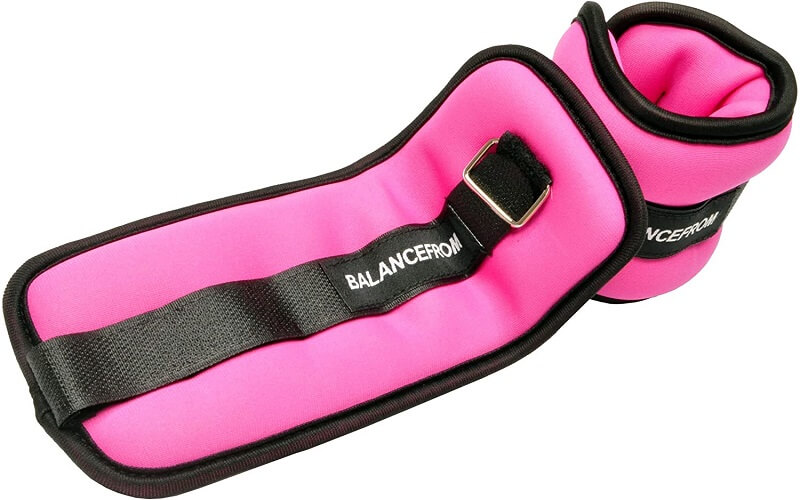 GoFit fully adjustable weights are useful for both exercise and rehabilitation routines. You can use it during walking, jogging, core training, cross-training, aerobics, gym, and many other fitness workouts.
It is available in different weight options; you can choose from 1-lb pair, 1.5-lb pair, 2-lb pair, 2.5-lb pair, 3-lb pair, 4-lb pair, and 5-lb pair.
It contains interior and exterior moisture-wicking material of synthetic rubbers, called neoprene. The weights are easy to put on and take off. It is flexible to fit your leg, ankle, wrist, or arm. These weights can increase the strength of your legs and help in fat-burning by intensifying cardio exercises.
Key highlights:
Available in different colors including Pink, green, blue, purple, gray, black, red, and orange
Ankle weights are super adjustable with oversized velcro pad
Weights are highly durable, made with soft, breathable, and comfortable moisture absorbing material with reinforced stitching
Two-year from warranty BalanceForm
There are plenty of benefits of ankle weights and the ones mentioned above are the best in the lot. They are ideal for many forms of exercise that target the muscles in your legs and throughout your lower body. In addition to being comfortable, they get consistently positive feedback and are affordable at this price range. These are my choice for the best ankle weights. You should know what exactly you are looking for because there are a lot of variables available online. Don't regret a purchase – learn the basics of ankle weights, their best uses, and their downsides before purchasing.