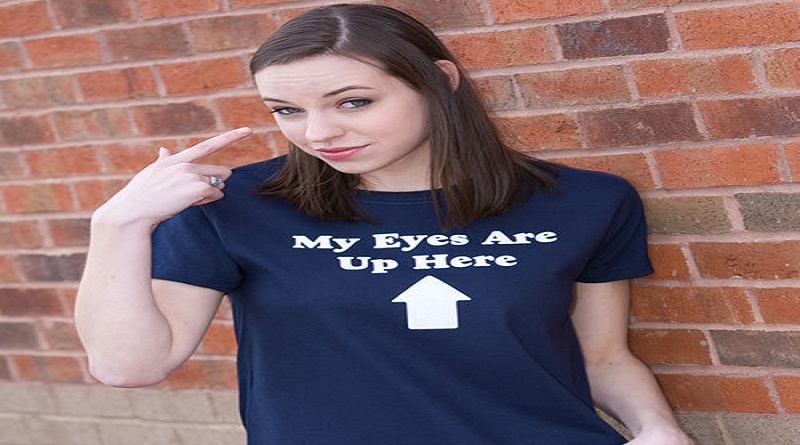 In an effort to bring hundreds and thousands of funny moments in your lives, we bring a collection of 10 T-shirts with the funniest quotes ever. So enjoy your day with these funny, classic quotes and wear your T-shirt with confidence in public. Enjoy public attention.
1) Stop Following Me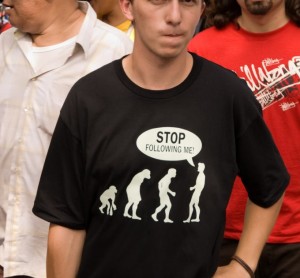 We all are familiar with this image which shows the stages of human evolution. This T-shirt has wide appeal. It's a clever little joke on our genetic ancestors. For creationists, it's a joke at the expense of science.
2) Blink If You Want Me

This T-shirt has been designed for those who suffer from low self-esteem as according to the quote everybody blinks, so everybody in the world wants me.
3) I'm Not as Think as You Drunk I am
This funny quote will make you believe that you are drunk. Ohhh, you switched the words around, so who is drunk anyway? Or it's just a joke over your alcoholism.
4) My Best Friend is a Bitch
This is an ideal T-shirt for those who feel their best friend always bitches around, but they still can't live without them.
5) Fart Now Loading
Farts are objectively funny, but what can be funnier than a fart joke on your T-shirt in the public. Surely you will give them some reason to laugh.
6) My Eyes are up Here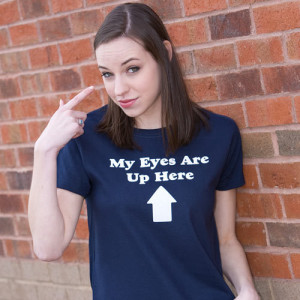 Very Funny. This is a trap for men everywhere. The idea behind is to make you look in her eyes, but the very fact that you are a reader, will imprison you in your own trap. Clever girl…
7) I don't Need Google, My Husband Knows Everything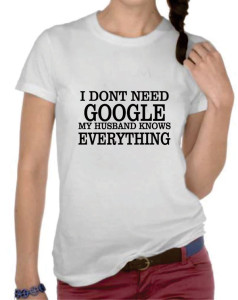 Well, No idea she is praising her husband or… you know. Don't you dare think of gifting your wife any such T-shirt before choosing the right type of life insurance for yourself.
8) Kiss Me Before My Boyfriend Comes Back
Well to take it seriously or not, it's up to you. But you can give a try considering the golden opportunity at hand. Brave girl, must say.
9) I Got Your Back
An expression assuring someone that he/she is completely safe as you are watching out for them. Ummm, I doubt it.
10) I'm in Shape, Round is a Shape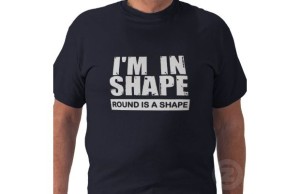 Confidence matters, shape doesn't. Beauty lies in the eyes of the beholder. ……. Really???